E-COMMERCE
We stand for successful and high-turnover
e-commerce solutions
for your business. High turnover online shops based on Shopware and Shopware Enterprise: Customizable. Scalable. Future-proof.
Digital strategy consulting
Digitization is a process in which high costs can be incurred quickly and employees are left behind in the worst case. We believe that software must adapt to your needs and not vice versa.
Software Development
Agile development of applications and interfaces. Shopware plugins from certified developers. Connections to ERP, PIM and CRM systems and marketplaces such as Amazon.
marketing
Branding/­Conception
We sharpen your company profile with an unmistakable corporate identity. From company to brand. Target group analysis. Digital brand management. Brand Management.
Content
Management systems
You need a website for your business? Your website is no longer up to date? We will present your company in an appealing way on the basis of CMS systems such as Wordpress.

IT infrastructure
The IT infrastructure is the heart of every company. Cumbersome processes, slow computers and poor data protection cost a lot of money. We help you with the optimization.
Shopware Plug-Ins
Our software developers, who are regularly trained and certified by Shopware, enable us to program any desired additional function or interface for you. Our developers work on the further development of Shopware and are therefore always well informed about innovations. Take a look at some of our projects and published plug-ins and see for yourself.
Learn more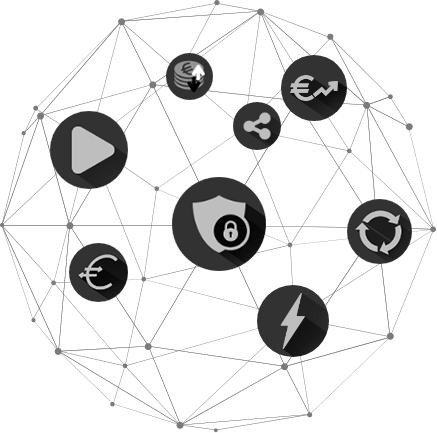 Content & SEO
Search engine optimization and search engine advertising for sustainable and measurable success. Content creation. Social media consulting. SEO. SEA.
E-commerce with Shopware & online marketing with brains
Are you looking for a competent and reliable partner for your online shop project? Voilà. They found us. We are not a full service agency. Because we believe that whoever can do everything can do nothing right. This is precisely why we concentrate on our core competencies. We rely on online shops with the German e-commerce software Shopware. What's the matter with you? Because Shopware online shops can grow with your business and the increasing demands. Our software developers are certified several times by Shopware and are able to implement even the most complex adaptations in open source Shopware plug-ins. However, e-commerce means more than just depicting simple shop functions. An online shop on the basis of shopware directly offers very good possibilities for shop SEO (search engine optimization) and prepared interfaces for multichannel marketing as standard, so that you can also offer your products and services across platforms. The range of Shopware plugins with which you can constantly expand the functionality of your online shop is constantly growing. This means for you as a customer that many of the additional functions you need for your online shop are already available as a finished Shopware plug-in and at best only need to be adapted by our capable programmers. Your e-commerce vision is our limit. As active members of the Shopware community, we always know what is technically possible and what the next update will bring.
Online marketing as a revenue generator for your online shop
What is the use of the most perfect online shop and the most exclusive products if nobody notices anything about it? Our online marketing experts always keep a watchful eye on the SEO potential and the possibilities to market your online business and make it known to the broad customer base directly from the "laying of the foundation stone" of your online shop system. Search engine optimization (SEO) is not a freestyle, but an obligation. If you don't pay attention to whether and how the big search engine operators (especially Google and Bing) find and classify your site, you are giving away all the good potential of your new online shop and leaving the field to your competitors. The goal should always be the first page (best of all the first organic 4 results). SEO is not a one-off work position but a permanent process. We serve many clients in search engine optimization and search engine marketing (SEM), the best-known of which is SEA (search engine advertising), for example sales-supporting search engine advertising via the Google Adwords network or Facebook ads.
Shopware services for agencies
We also offer the know-how of our software developers and shopware experts to agency partners for the implementation of your online shop projects. From setting up a staging environment (we like to work with networks and double floors) to setting up access to our project management software (Jira - you have full insight into running processes and always an overview of the project status), programming adaptations and plug-ins through to the live launch of the shopware online shop. In addition, our certified Shopware developers can connect existing ERP systems to Shopware, or you can rely on our expertise as a Pickware partner (Das Shopware-ERP) to implement a modern, fully integrated merchandise management system with optional automation of warehouse and shipping processes. We like to work together with agency partners on a long-term basis - convince yourself of our services.
Learn more

Contact
Address

HEPTACOM GmbH
Am Tabakquartier 62
28197 Bremen

Telefon

E-mail